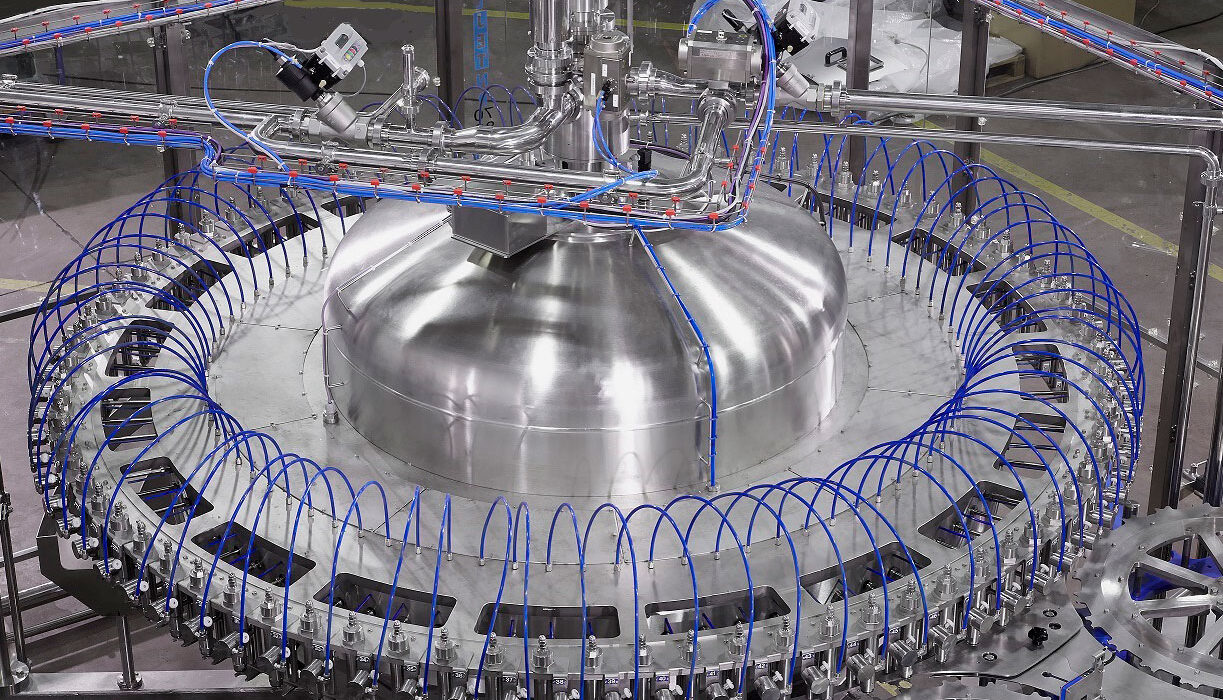 VOLJET SC is our volumetric model suitable for the isobarometric filling of carbonated products such as water, soft drinks and beer. Each filling valve, equipped with flow meter to control the desired volume of product, is also equipped with special auxiliary pneumatic valves which control the pressure setting, the activation of the double filling speed and the decompression. An optional fourth auxiliary valve can be dedicated to a specific CIP function. Other important features:
– absence of dynamic seals
– very low need for maintenance interventions
– extremely effective sanitization cycles.
ADVANTAGES
High content accuracy
Independent monitoring of each single filling valve through dedicated product recipes
Absence of turbulence thanks to the dual filling speed option
Active control of performances with the possibility of acting on each valve.
"ULTRA CLEAN" configuration possible, when equipped with laminar flow cabin and HEPA filters
Extreme ease of use thanks to the touch screen operator panel
Discover more products of
Promec Group